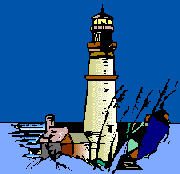 My dream is easy ... to help you reach yours

The Winner and the Loser
The Winner is always part of the answer
The Loser is always part of the problem
The Winner always has a program
The Loser always has an excuse
The Winner says "Let me do this for you"
The Loser says "That's not my job"
The Winner always has an answer for every problem
The Loser always has a problem for every answer
The Winner tries to learn from those who are superior to him
The Loser tries to tear down those who are superior to him
The Winner sees a green near every sand trap
The Loser sees two or more sand traps near every green
The Winner says "It may be difficult ... but it's possible"
The Loser says "It may be possible ... but it's difficult"


Have you ever thought that...
You have only one chance to make a first impression!
When a man does not know what harbour he is heading for, no wind is the right one!
Ex Absurdis Sequitur Quodlibet! (more or less "every conclusion can result starting from an absurd premise")
Problems are only opportunities in work clothes!
For problems, sweat is a good solvent!
A good boss selects the right people to do what's to be done...
and doesn't melt with them while doing!
One machine can do the job of fifty ordinary men.
No machine can do the job of one extraordinary man!
If you try ... you have a chance to win. If you don't try ... you have lost!
Goals should be viewed as dreams with deadlines!
Victory has a thousand fathers, but defeat is an orphan!
When you are on the ladder to success, don't step back and admire your work!
Life is just a long vacation to people who love their work!
You rarely succeed unless you have fun doing it!
You cannot control the wind...but you can adjust the sails!
Unless you own the technology, you can't be in the game for long!
A definite goal and a specific deadline - these are the keys to achieving one's destiny!
You cannot climb uphill by thinking downhill thoughts!
There is a difference between concentrating on winning and thinking in terms of not losing!

... and just before leaving, remember the Golden Rule
Beware of what you are asking for ... You might get it!


Please forward your comments (if any) to my Mailbox


Back to Aries 46 homepage

Page established on : July 17, 1998
Last update : September 3, 1998

This page is maintained by Mario Paesani .....the webmaster !